About our center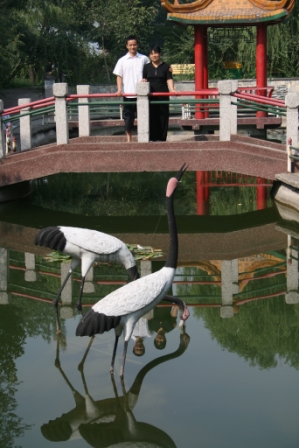 Our center is located in the famous scenic Shichahai in downtown Beijing. From the center it only takes 30 minutes to the capital airport and you can very easily reach the historical sites around Beijing: The Great Wall, Tiananmen square , Forbidden city, Temple of Heaven, Beihai, Bell and Drum Tower, and Merlin Fang Memorial Hall.
You will stay in the center with a century of history in the Hutong of the old streets. The center is decorated in traditional Chinese-style keynote with a simple but elegant environment. There are 35 guestrooms consisting of deluxe suites, standard rooms and single rooms.
After you finish practicing QiGong, you can take a walk around the lake, visit shops, get into a tricycle rickshaw to tour Hutong or enjoy a ride on a flat bottom boat. You can watch the Peking opera, acrobatics and the Chinese KungFu or enjoy Chinese tea Tao here and relax in San Li Tun.
You will experience the interactivity of man and water, man and local delights, man and history and man and culture, to admire the original beauty of Beijing and the cultural depths of China.